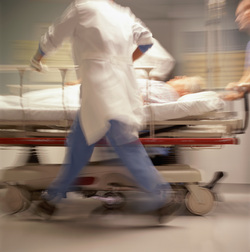 A person injured through the careless or intentional actions of another whether it be due to an auto, motorcycle, or truck accident, an unsafe or poorly maintained property, a defective product, or poor care at a nursing home or assisted living facility, may be entitled to be compensated for his or her medical bills and other expenses, lost earnings, and for his or her pain and suffering. Similarly, if that person dies due to the carelessness, their family members may be entitled to compensation.
We have experience helping people pursue such claims.  We handle these claims on a contingency fee basis, which means you only have to pay us a fee if there is a recovery.  This is also true of the costs for pursuing your claim including the fee for filing a suit, the expenses of depositions and obtaining medical records, and paying doctors to be deposed and for their time in testifying, as well as paying the fees of experts.
While many cases settle, sometimes a trial is necessary to achieve fair compensation.  Moreover, if an insurance company or defendant believes an attorney is not ready, willing, or able to try the case, they will offer less.  For these reasons, it is a good idea to have an attorney who is Board Certified by the Florida Bar as a specialist in civil trials representing you.
While many lawyers describe themselves as justice lawyers, trial lawyers, or litigators or use similar terms meant to suggest that they have some special competence trying a case, just over 1,000 of the more than 100,000 lawyers in Florida, or about 1 percent, are board certified by the Florida Bar, which regulates the practice of law in Florida, as specialists in civil trials.  I am one of those Board Certified Specialists in civil trial law.
We have handled many personal injury and wrongful death actions.  We invite  you to review the Results Page of our website.  There you will find several six figure recoveries in personal injury cases listed.  There are other recoveries which we can not list due to confidentiality agreements.
Please feel free to contact us for a consultation with no cost or obligation to you toll-free at 866-452-9400 or at 561-242-9400 or by E-mailing me by filling in the boxes above.
Contact Us
Please fill out the form below and one of our attorneys will contact you.
"*" indicates required fields
Our Office
Palm Beach Gardens Office
2505 Burns Road
Palm Beach Gardens, Florida 33410
Phone: 561-293-7603
Fax: 561-366-2650