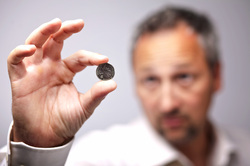 A bankruptcy can provide individuals and companies which are experiencing financial difficulties a fresh start or an opportunity to reorganize.  We have filed many Chapter 7 and 11 proceedings for both individuals and businesses.  Chapter 7 proceedings involve an individual debtor obtaining a discharge of debts (although there may be some debts that are not dischargeable). We invite you to watch our videos addressing frequently asked questions about bankruptcy: what does a Chapter 7 bankruptcy involve?; what are the common reasons for a Chapter 7 bankruptcy?; and can I use bankruptcy to get rid of all of my debts?.  A business can also file for Chapter 7 if it wants to liquidate.  Chapter 11s are often filed by businesses who want to "reorganize" and continue to operate but can be also be filed by individuals who don't qualify for Chapter 7 or for other reasons.  See our video: what does a Chapter 11 bankruptcy involve?  While working for another firm early in my career, I was lead counsel in the Chapter 11 bankruptcy proceeding of then Miami Dolphin punter Reggie Roby who, as a result of the bankruptcy, was able to sign a much more lucrative contract with the Washington Redskins.

We also focus on bankruptcy litigation on behalf of creditors and debtors.  The bankruptcy litigation matters we have handled include requests for dismissal of a bankruptcy proceeding, objections to confirmation of a bankruptcy plan, actions seeking to recover fraudulent transfers, actions to recover preferential payments (where, prior to a bankruptcy, a creditor is paid on a debt leading to that creditor receiving more than others), objections to designations of property as exempt, objections to claims, assumption and rejection of leases, and lien stripping and avoidance.
While, like many civil matters, bankruptcy litigation often results in settlement, not all bankruptcy actions settle.  For these reasons, it is a good idea to hire a Board Certified Specialist in civil trial law and business litigation law for bankruptcy litigation.  I am one of just three lawyers who are board certified by the Florida Bar in both Civil Trial Law and Business Litigation Law with offices in northern Palm Beach County.
We have handled many bankruptcy litigation actions.  Please feel free to contact us for a consultation with no cost or obligation to you toll-free at 866-452-9400 or at 561-242-9400 or by E-mailing me by filling in the boxes above.
Contact Us
Please fill out the form below and one of our attorneys will contact you.
"*" indicates required fields
Our Office
Palm Beach Gardens Office
2505 Burns Road
Palm Beach Gardens, Florida 33410
Phone: 561-293-7603
Fax: 561-366-2650