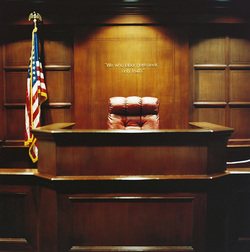 Business/commercial litigation includes actions for breach of contract including covenants not to compete, actions for fraud, injunctions, shareholder actions, and actions for breach of fiduciary duty.
Actions involving business/commercial litigation are civil matters and while, like many civil matters, business/commercial litigation often results in settlement.  However, not all business/commercial litigation actions settle.  Moreover, if a defendant believes an attorney is not ready, willing, or able to try the case, they will offer less.  For these reasons, it is a good idea to hire a Board Certified Specialist in civil trial law and business litigation law.
While many lawyers describe themselves as justice lawyers, trial lawyers, or litigators or use similar terms meant to suggest that they have some special competence trying a case, just over 1,000 of the more than 100,000 lawyers in Florida, or about 1 percent, are board certified by the Florida Bar, which regulates the practice of law in Florida, as specialists in civil trials.  Less than 250 are board certified as specialists in business litigation law and a very small number of lawyers are board certified as specialists in both areas.  In fact, I am one of just three lawyers who are board certified by the Florida Bar in both Civil Trial Law and Business Litigation Law with offices in northern Palm Beach County.
In the right circumstance, we will handle business/commercial litigation on a contingency fee basis, where the client pays the costs of the litigation but is only responsible for attorney fees in the event there is a recovery through settlement or trial.  We have also handled business/commercial litigation on a hybrid basis in which we charge an hourly rate which is lower than my standard rates but we also receive a portion of any recovery.
We have handled many business/commercial litigation actions.  We invite  you to review the Results Page of our website.  There you will find the significant outcomes we have achieved in some of our cases listed. 
Please feel free to contact us for a consultation with no cost or obligation to you toll-free at 866-452-9400 or at 561-242-9400 or by E-mailing me by filling in the boxes above.
Contact Us
Please fill out the form below and one of our attorneys will contact you.
"*" indicates required fields
Our Office
Palm Beach Gardens Office
2505 Burns Road
Palm Beach Gardens, Florida 33410
Phone: 561-293-7603
Fax: 561-366-2650